ILUVIEN: Imagine What You Will See
Seeing is the number-one way to experience many magical moments in life. To that end we set out to create a magical, but every day environment that would allow you to imagine what you might see with the inclusion of Iluvien to treat Macular Degeneration. 
The magical creation of the sparkly world of the Firefly, was created as a large footprint allowing us to pull in on various parts of the forest. This CG 'location' then provided a robust campaign of both stills and animations, combining talent photography into their new environment. Some of the final scenes were propped to feel photo realistic reinforcing the magic of the ordinary world. While others were pushed and stylized to reinforce the magic of the world in which we live as with the close up of our ethereal FireFly. 
The ability to create a believable scene in CGI in today's environment, is supported by the wide array of plant species, and HDR's, providing the technical tools when placed in the right hands. However it is the artistry and experience of the artists at Alice Blue, that ensures that a CGI landscape is beautifully crafted, and at the end of the day, is one to live up to your imagination.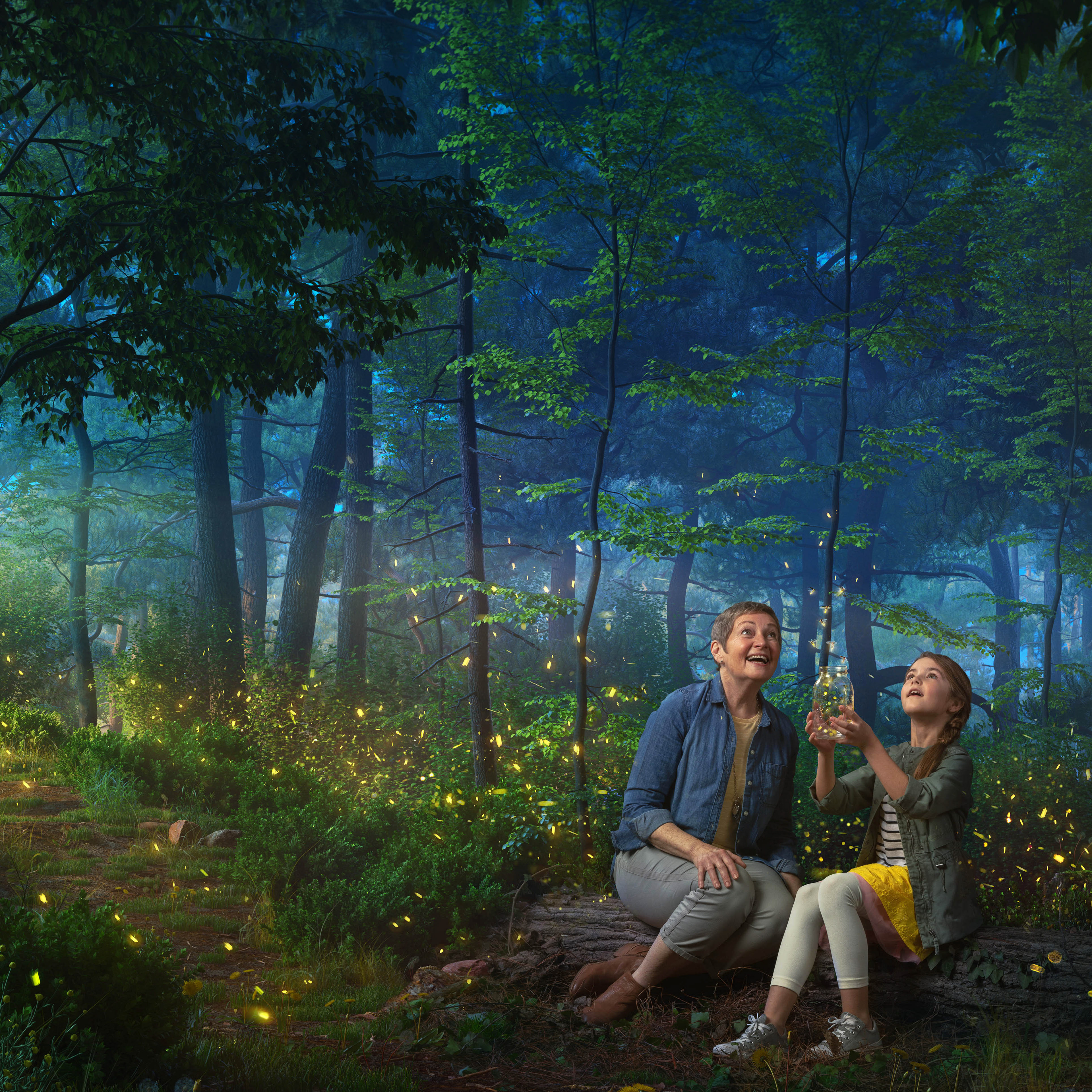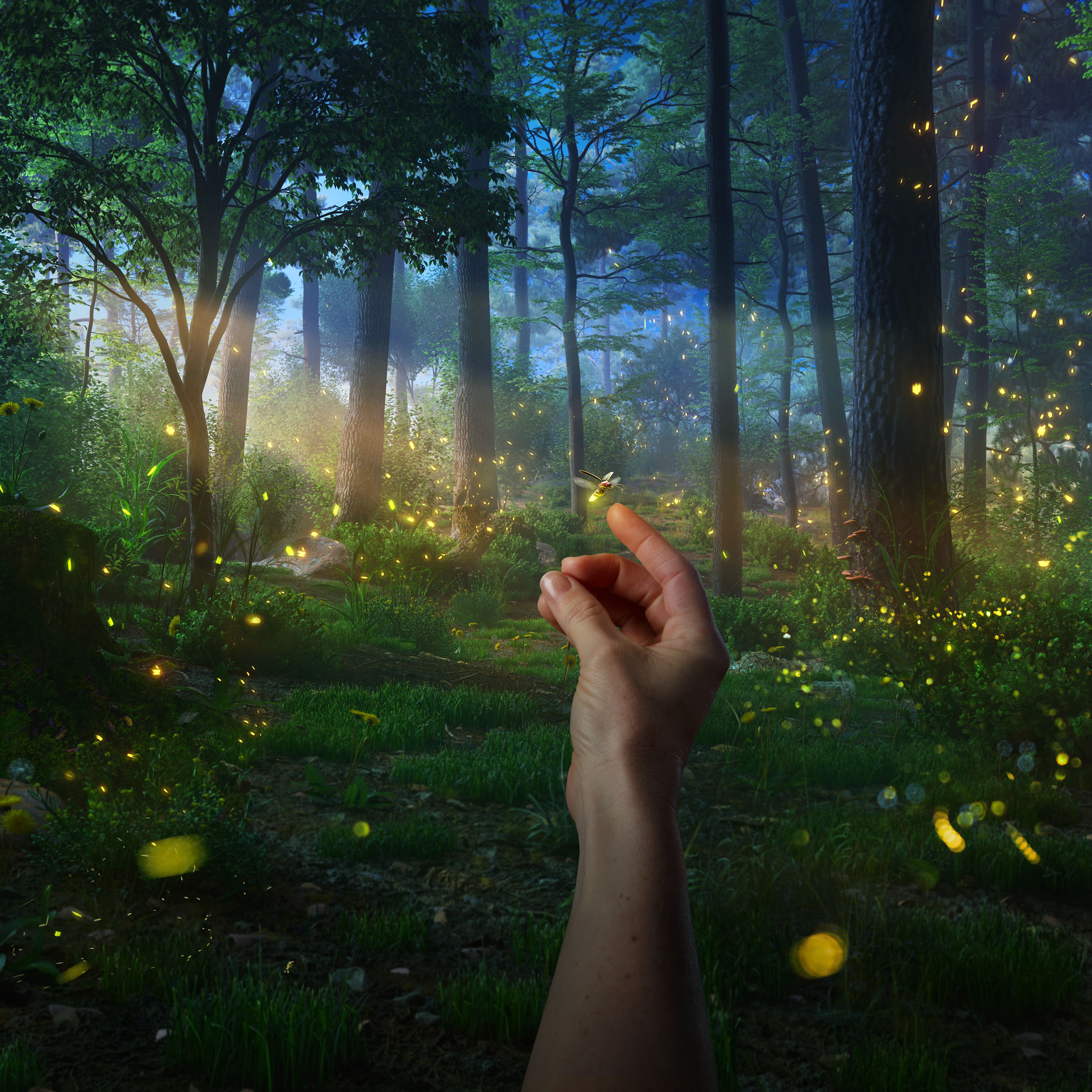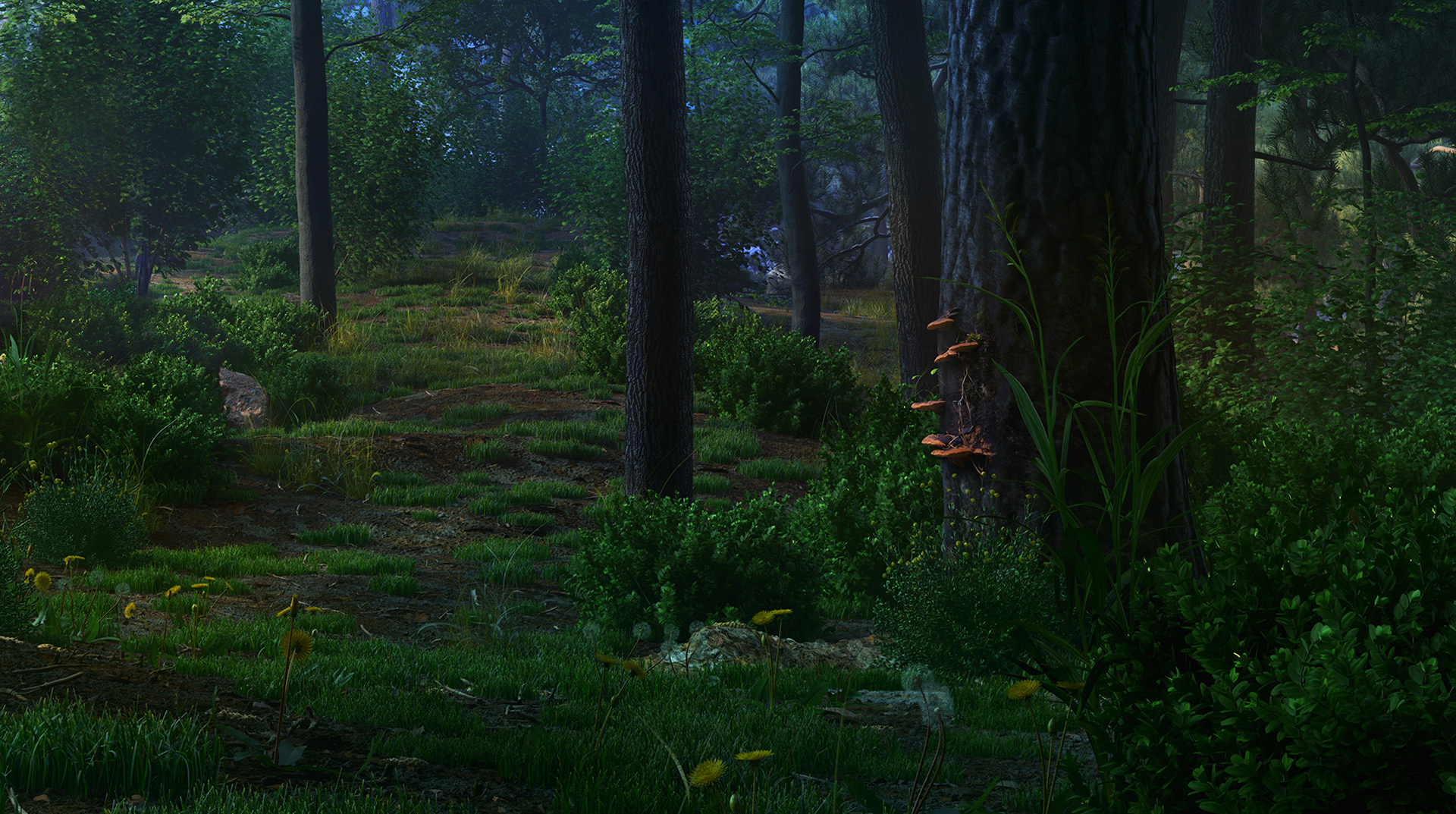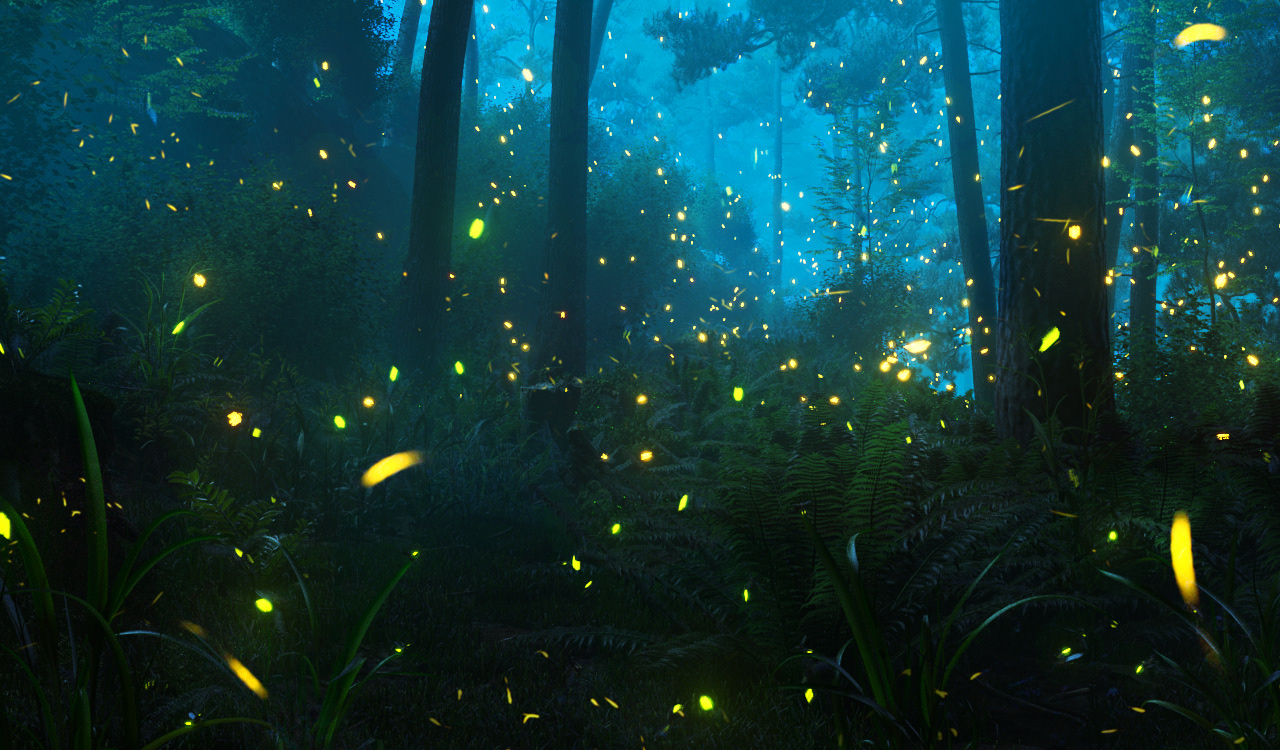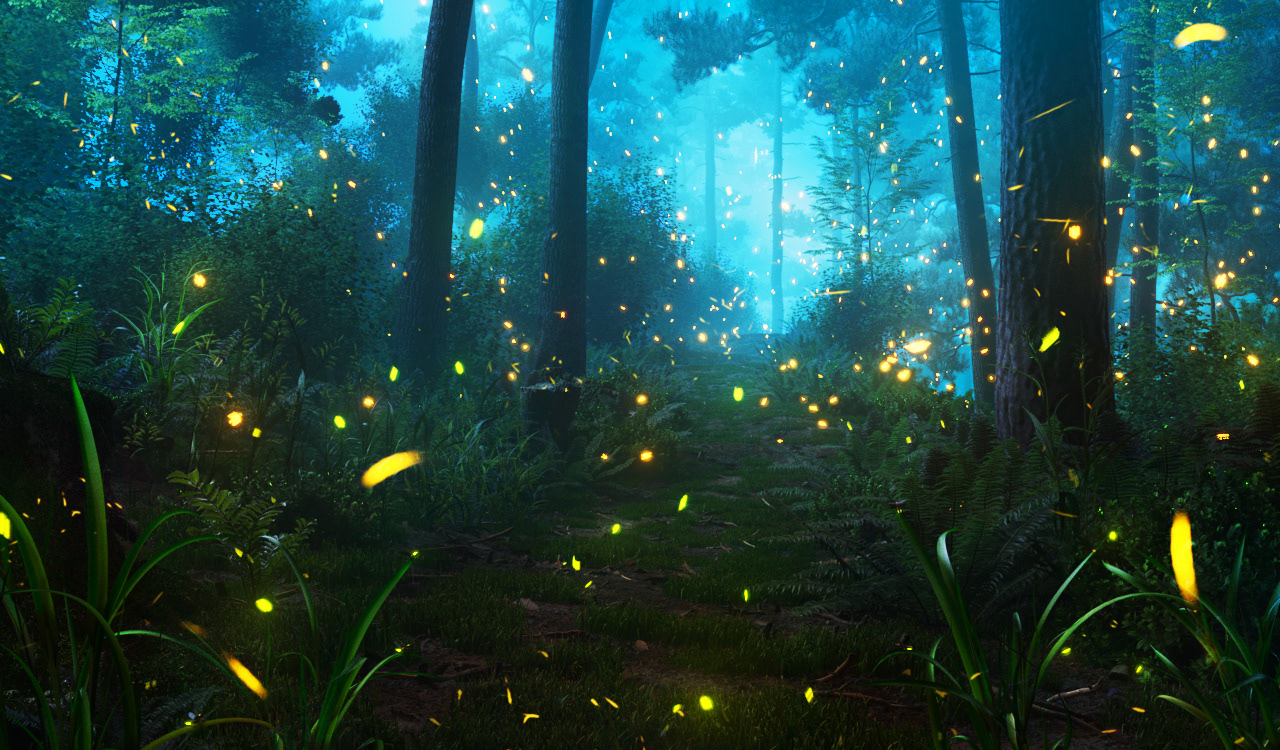 Alice Blue Production Company
CGI Design Lead: Lena Pigareva
Model, Texture: Lena Pigareva, Chris Warden, Kris Rivel
Light, Render: Lena Pigareva
Post Production: Lena Pigareva, Josh Zuercher

Animation: Kris Rivel, Cristina Peters, Chris Warden
Photographer: Eric Lusher
Casting: Modelogic
Agency: Precision Effect